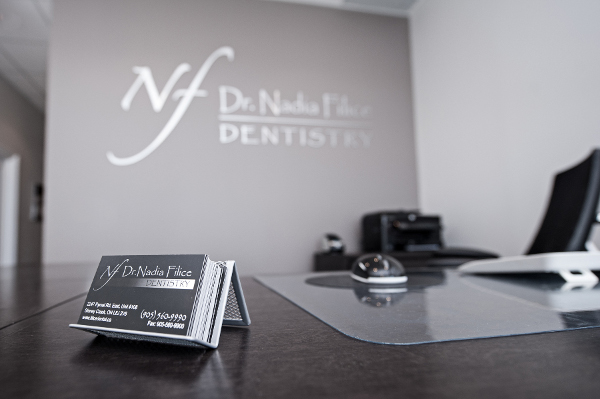 The entire team at Dr. Nadia Filice Dentistry would like to extend a very warm welcome to our office.
It is our privilege to work with many wonderful individuals and families from Hamilton, Stoney Creek, Binbrook, Mount Hope, Ancaster and surrounding areas.
Our mission is to provide excellence in quality of our care by providing the latest in dental technologies, continuing to educate and train ourselves, while ensuring that we deliver your options and treatment in a responsible, compassionate and satisfied manner.
We offer general aesthetic and rehabilitative dentistry. Feel free to contact us to set up an appointment to discuss your individual needs. We will work together to build an informed, honest and trusting environment.